10. Eph 4:  Why be Part of a Church?
What is church? We look at a heaven's eye view, a lower level view, and a ground-level view of what church actually is,
and what it is not,
and what the implications are for you and me.
Play Audio:
Video cover image by Tyler Nix Upsplash
Today we are continuing the Ephesians series.

but stepping back for a moment to look at the theme of chapters 3 & 4
Goal
To answer the question:
Why be part of a Church?
Originally I had "Why go to church", but I realize there was a problem with that title. What is it?
Why be Part of a Church?
Bird's Eye view (Heaven's eye)
Lower Level View
Ground Level Church
1. Bird's Eye view (Heaven's eye)
In Ephesians, Paul has been giving us the grand sweep of history
God's ultimate plan for the universe was kept hidden for thousands of years

The prophets were given pictures of what it would be like, but not specifics.
Not until after Jesus was raised from the dead, was it revealed to the apostles
The Mystery Revealed (Eph 3)
To me, though I am the very least of all the saints, this grace was given,
to preach to the Gentiles the unsearchable riches of Christ,
9and to bring to light for everyone what is the plan of the mystery
hidden for ages in God who created all things,
so that through the church the manifold wisdom of God might now be made known to the rulers and authorities in the heavenly places.
This was according to the eternal purpose that he has realized in Christ Jesus our Lord
The "church" is God's master plan

The pinnacle of God's creative work.

God does not have a "plan B" if the church should fail!

No, he will make sure that it won't fail!
Universal Church
So the church throughout all Judea and Galilee and Samaria had peace and was being built up. And walking in the fear of the Lord and in the comfort of the Holy Spirit, it multiplied. [Acts 9:31]

%refers to lots of local gatherings in a region%

to him be glory in the church and in Christ Jesus throughout all generations, forever and ever. Amen. [Eph 3:21]

%one of the very few times that it means all Christians everywhere%

But 80% of the time it refers to individual congregations:
And he went through Syria and Cilicia, strengthening the churches. [Acts 15:41]

%most of the letters in the N.T. are written to individual congregations%
Jesus spoke continually about the Kingdom but did not use the word church. Are they the same thing?
Kingdom
God's new creation life inside us

Power, rule, values
Invisible, like yeast

The church is the visible manifestation of the new Kingdom community
The true church will be revealed as the pinnacle of the new creation
2. Lower Level View
What does the word mean?
Greek

ἐκκλησία

(ekklesia) literally means "gathering"
Congregation would have been a better translation
Used for a protest gathering in Acts 19:32
Now some cried out one thing, some another, for the gathering was in confusion, and most of them did not know why they had come together.
There are five pictures or metaphors for the church in the N.T.
Metaphors for the Church
Bride of Christ (love and relationship)
Body (unity and each part having a purpose)
Family (unity and love for one another)
Temple or city (dwelling place of God)
Army (victory and purpose)
Eph 4:1-7 – The Body
I therefore, a prisoner for the Lord, urge you to walk in a manner worthy of the calling to which you have been called,
with all humility and gentleness, with patience, bearing with one another in love,
eager to maintain the unity of the Spirit in the bond of peace.
There is one body and one Spirit—just as you were called to the one hope that belongs to your call—
one Lord, one faith, one baptism,
What exactly is a church?

Do we have to have a building? —homes in those days
Do we have to have a name?
If a group of us happen to have coffee together one time—is that a church?
Bunch of Christians meet for lunch once a week?
A Church
Regularly meet together (the word "church")
Significant commitment to one another (body life) %not a preaching or worship center%
Committed to a body of truth
Operation of the gifts of the Spirit for the building up of one another

Not just to receive, but to give as well

A New Testament model of leadership
Ephesians 4
But speaking the truth in love, we are to grow in every way into him who is the head ​— into ​Christ.
From him the whole body, fitted and knit together by every supporting ligament, when each individual part is working properly, makes the body grow so that it builds itself up in love.
3. Ground Level Church
Ephesians 5
And don't get drunk with wine, which leads to reckless living, but be filled by the Spirit:
addressing one another in psalms, hymns, and spiritual songs, singing and making music in your heart to the Lord,
giving thanks always and for everything to God the Father in the name of our Lord Jesus Christ,
submitting to one another out of respect for Christ.
New Life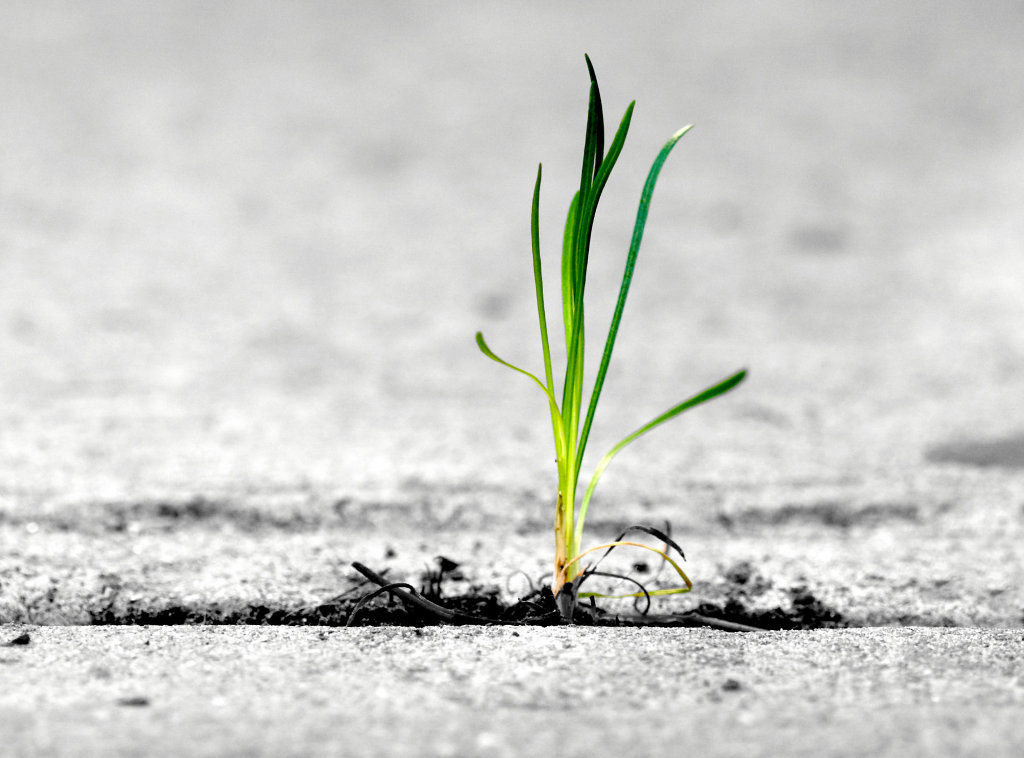 Very Brief History of New Life Church
Acts 18:9-10
And the Lord said to Paul one night in a vision, "Do not be afraid, but go on speaking and do not be silent,
for I am with you, and no one will attack you to harm you, for I have many in this city who are my people."
John 13 – lights in this dark world
A new commandment I give to you, that you love one another: just as I have loved you, you also are to love one another.
By this all people will know that you are my disciples, if you have love for one another."
This subject, the church, is so important to God!

I believe we have yet to see the result of God's plans for the church
It is coming and it will be amazing. Let's pursue God's dream with all our hearts!